Reinhold Completes Team USA
Reinhold Completes Team USA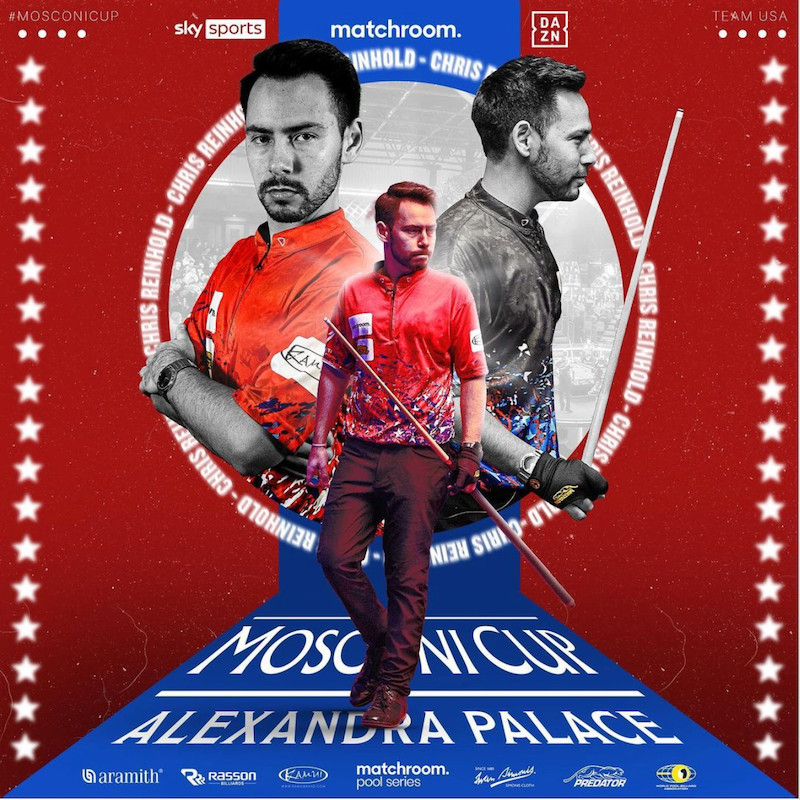 Chris Reinhold has become the final player to join Jeremy Jones' Team USA side for the 2021 Mosconi Cup, Alexandra Palace, London, December 7-10. 

Reinhold made his debut last year in Coventry, England, and joins Skyler Woodward, Earl Strickland, Tyler Styer, and vice-captain Shane Van Boening on Jeremy Jones' side.
The Californian has been finding his feet in the professional ranks and will work closely with Jones over the next month to get ready alongside his teammates ahead of flying to London for the 27th edition of the Mosconi Cup.
"I am really excited. I have always wanted to experience a real Mosconi Cup with fans. I feel like I play better with fans there and the added pressure. Everyone who has made the team have told me it's like nothing else. I am going to practice and be ready to go," said Reinhold.
"I feel like I played well last year given the circumstances playing on a real slick table and even though there were no fans there, there would be pressure when you're playing for your country, and I wouldn't have it any other way. I am looking forward to it. I think my best version of me will be there in December. When you're growing up you watch the Mosconi Cup and other big tournaments but none compare to the Mosconi Cup. I want to win for my country. It's bigger than you just playing in a tournament, you are playing for your whole country."
"I am as proud as I can be. I will show a lot of heart. My best game will be out there.  Win or lose I will not be thinking about losing. Win or lose I will come back stronger no matter what."
Source: Matchroom Multi Sport Ltd 
Matchroom Multi Sport Ltd 2008 - 2021