Exceed Cues
"Exceed" the name speaks for itself:
It is the flagship of the Miki lineup. All the designs are created by Kazunori Miki and the Exceed cues are built using Miki's latest cue making technique and methods. They are custom made and very limited. Here Miki highlights performance measures as technology, quality and rarity. The Exceed line is featured with the option of Cross or Dual Power Core butt technology, and the most advanced of shafts are used. It's a testament to more than 50 years of cue-making into the 3rd generation.
Exceed Cues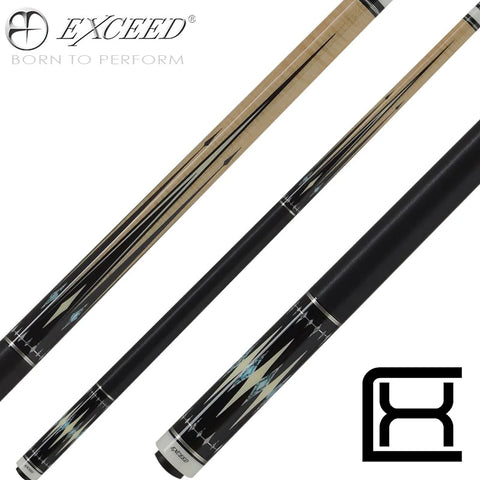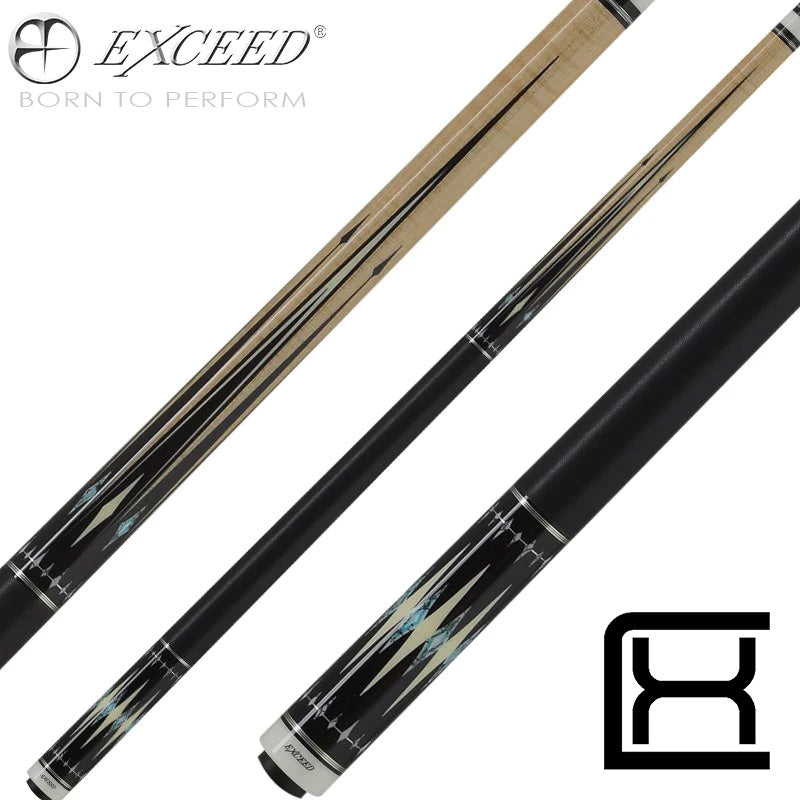 Exceed Cue - EXC-18MK
This beautiful cue from Exceed the EXC-18MK features Ebony, Turquoise and River Shell inlays. Cue details Product ID: EXC-18MK Cue Type: Play Cue Shaft Type: EX Pro Joint Type: Wavy Joint Beauty Ring: 16 Original ring, Aegis ring Cue Tip: Zan Plus2 M Shaft Length: 29 Inch Weight: 19~19.5 oz Wood Type: Curly Maple + Ebony Grip: Iris...